GALLERY
This is my handwriting: Lima Barreto and Black Modernisms
IN THIS SECTION WE PRESENT THE WORKS THAT WERE EXHIBITED AT THE EXHIBITION "ESSA MINHA LETRA: LIMA BARRETO E OS MODERNISMOS NEGROS", WHICH HAPPENED FROM FEBRUARY 11 TO 18, 2022, AT THE MUSEUM OF AFRO-BRAZILIAN HISTORY AND CULTURE (MUHCA). CURATED BY LILIA SCHWARCZ, JAIME LAUREANO AND PEDRO MEIRA MONTEIRO.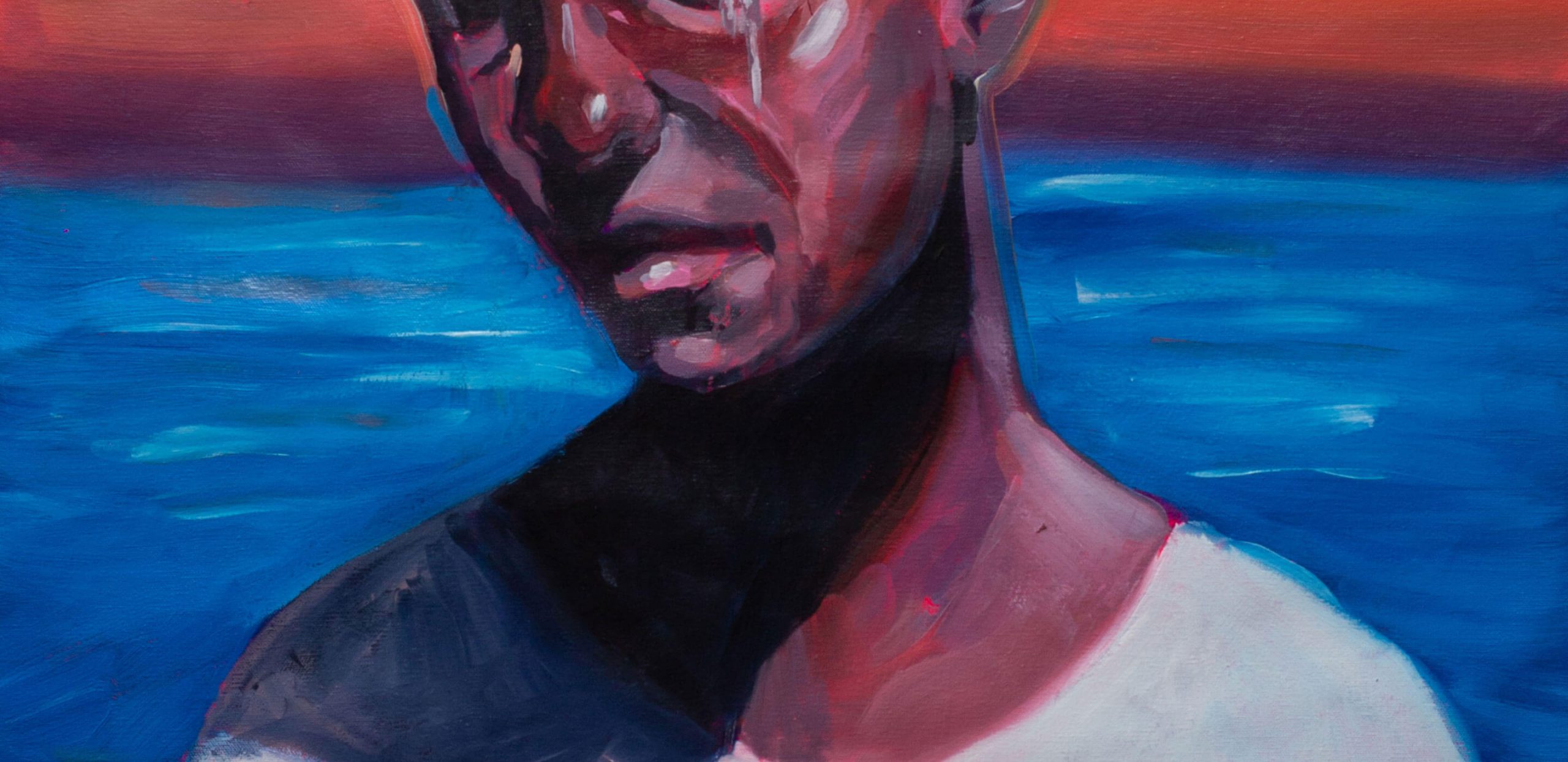 Detail of the work O Escravo (2022), by Marlon Amaro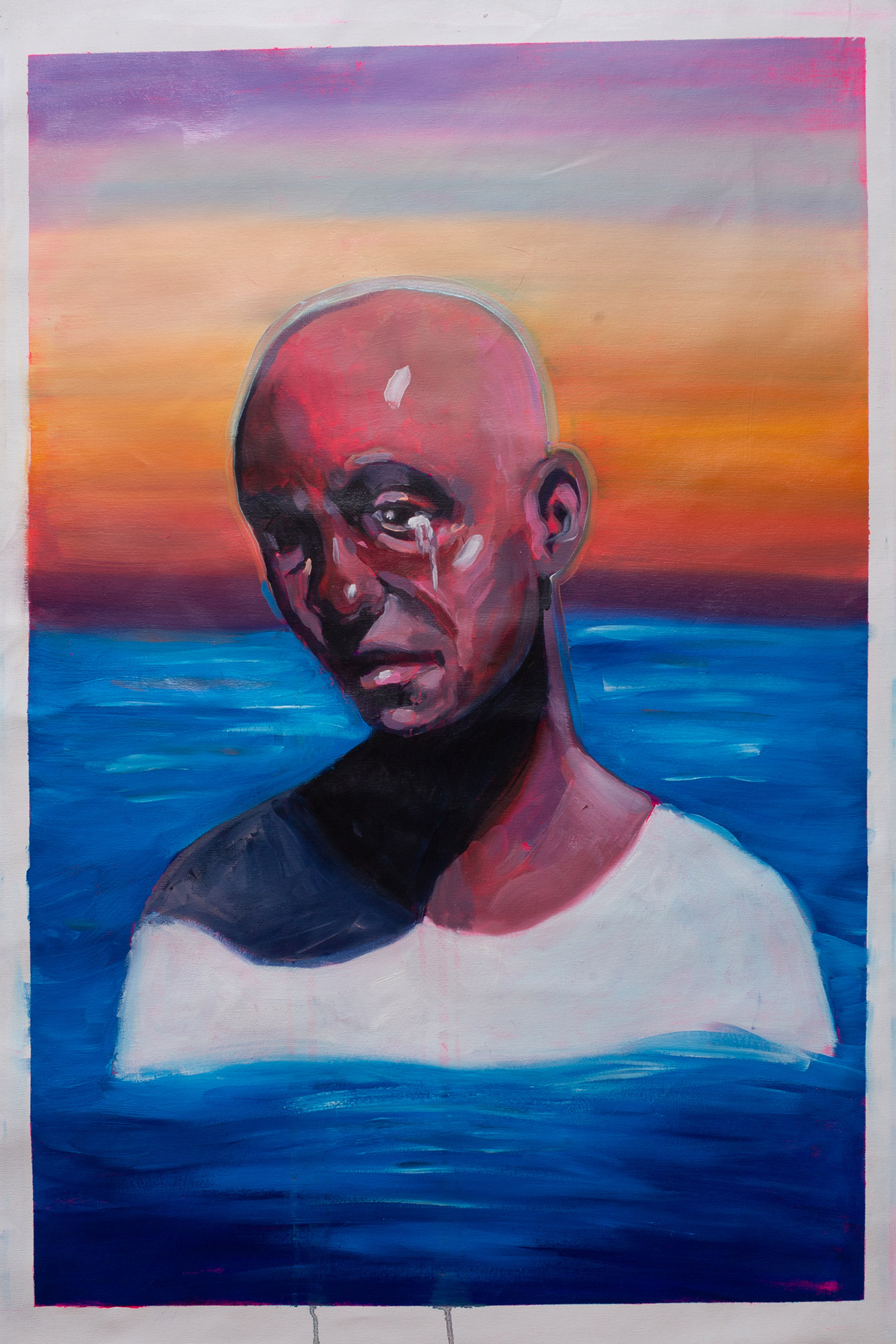 Melancholy. Based on the short story "The Slave." 2022. Technique: Oil on canvas. 90x60 cm. Artist's collection.
"While creating this work, I often visualized the sunset from the point of view of someone looking at the sea, at that moment of bidding farewell to the day. Something that was leaving, but with the hope that the next day would be better. That was the feeling I had while reading the short story 'The Slave.' Later, I started thinking about labor relations today, which are not all that different than they used to be. No wonder so many people say we are now living a different kind of slavery. And so I opted for something more metaphorical: the subject's own tears make the sea that I observed. And his back is turned to the sunset. It's the feeling of melancholy held by the subject, who doesn't know where he is. It's the pain that kills him. That's what I was thinking about when making this work."
MARLON AMARO